The Adventures of Lucy Snigglefritz: Book One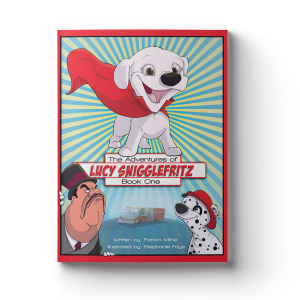 Save
Released: 2013
Synopsis:
Lucy Snigglefritz, world-famous circus dog, is the star attraction of Amazing Avido's Circus. But when ticket sales begin to fall, Lucy is left behind by the circus to fend for herself.
On her own for the first time, Lucy sets out on a new adventure.
What can a circus dog do without a circus?
Maybe Sooty, a Dalmatian at the local firehall, will have the answer…
The Adventures of Lucy Snigglefritz: Book Two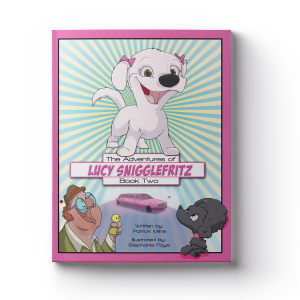 Released: 2017
Synopsis:
Lucy Snigglefritz received her first taste of fame by mounting a heroic rescue. But does she have what it takes to become a real star?
To find out, she'll have to face down a reigning show dog champion, Polly Poodle, on the quest for her seventh straight title.
It's gonna be a best-in-showdown!
Matilda Mibblebury in: A Vanishing Act. Book One of the Whingewyth Chronicles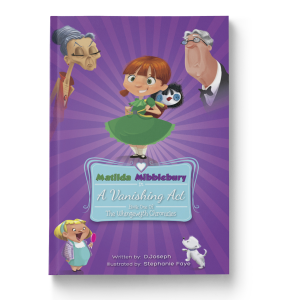 Released: 2012
Synopsis:
In the tiny English town of Whingewyth, elderly Esmeralda Fortescue has disappeared without a trace from her stately manor house. After months of searching, the mystery continues to baffle the local police inspector.
But when Esmeralda's precocious, 10-year-old granddaughter, Matilda, arrives in town, it doesn't take long before she senses that something strange may be afoot: the twisty corridors of the manor house, dense forest and shifty townsfolk are filled to bursting with secrets that are just waiting to be discovered. Along the way, Matilda will come face-to-face with a series of sinister spinsters, peculiar puzzles and a sarcastic dolly knapsack that will test the limits of our little heroine's abilities.
With a unique cast of characters, a generous dose of magic, and beautiful illustrations that bring the story to vivid life, Matilda's first adventure will keep you enthralled and enchanted until the very end!